VERSAFILE DOCUFLOW ACHIEVES CERTIFICATION WITH SAP NETWEAVER
Solution Delivers Intelligent Content and Process Automation to Customers Through Interoperability with SAP® Solutions.
VersaFile, a subsidiary of RKO Solutions, announced its latest docuflow solution has achieved SAP Certified integration with the SAP NetWeaver® technology platform. The solution has been proven to integrate with SAP® ECC, S/4HANA®, CRM and Box. docuflow reduces costs and increases your teams' efficiency with seamless archiving, linking and process automation. In addition, docuflow's built-in transport service allows migration or two-way synchronization across content platforms.
"We are elated the latest version of docuflow has met the standards set by SAP and is now certified as powered by SAP NetWeaver," said Sean Fitzpatrick, President of VersaFile. "Our teams are already implementing this latest version into production for several clients and the updated features of docuflow, such as AuditLink, will make it easier for these customers to leverage their current information assets to increase efficiency and reduce costs".
The SAP Integration and Certification Center (SAP ICC) has certified that VersaFile docuflow integrates with SAP NetWeaver and met all the test requirements. The certification is important for Customer peace of mind, assuring organizations of a high-quality, low risk product complementing their ERP strategy.
As a result of the certified integration, docuflow now provides two-way data and content archiving between SAP and Box. This allows customers assured archiving quality, with the greatest content services flexibility at a much lower cost.
In addition, VersaFile through its relationship with e-Wave Solutions, continues to participate in the SAP PartnerEdge® program. Through the program, partners work closely with SAP to develop and certify the technical integration of their solutions with SAP software. Integrated partner applications extend, complement and add value to SAP solutions, thereby helping mutual customers more successfully meet business needs and drive strong results.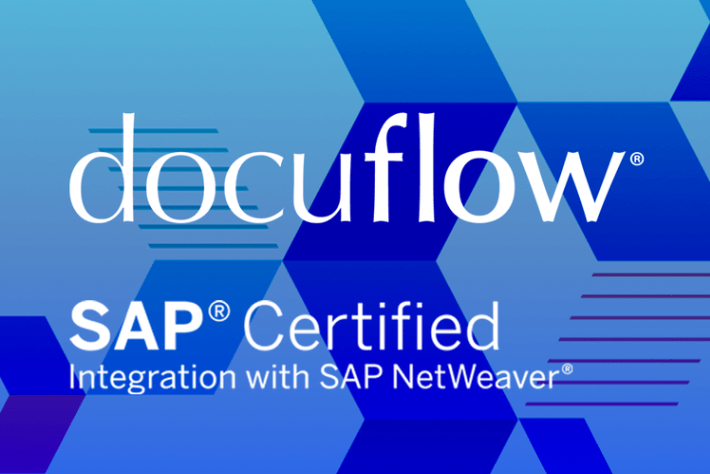 Sign up for future blogs and let us know which Intelligent Automation topics are of most interest to you.