VersaFile COVID-19 Update - Business As Usual
As the COVID-19 situation is rapidly evolving, we at VersaFile are taking every measure to ensure the best service to our clients and the safety and well-being of our employees.
Our teams are already well equipped to work remotely and remain accessible through all usual channels of communication and work hours to ensure continuous support to our clients. Rest assured that we are fully operational and business is running as usual for us.
While we strongly believe there is no substitute for meeting face-to-face, we are cautiously considering the travel of our employees to minimize in-person meetings with clients in light of the current situation.
We are closely monitoring the COVID-19 situation and updates from the World Health Organization and other local agencies. Our top priority is to ensure your business is uninterrupted while maintaining safety for all. Do not hesitate to contact us in case you are in need of any support from our teams.
It is a difficult time for all individuals, families and businesses. It is important to be mindful of those who are most at risk and in need of help. Let us do our part and help contain the spread of the COVID-19 virus. At the same time, our teams are committed to providing the highest quality support to meet your business needs.
Best Wishes,
VersaFile Team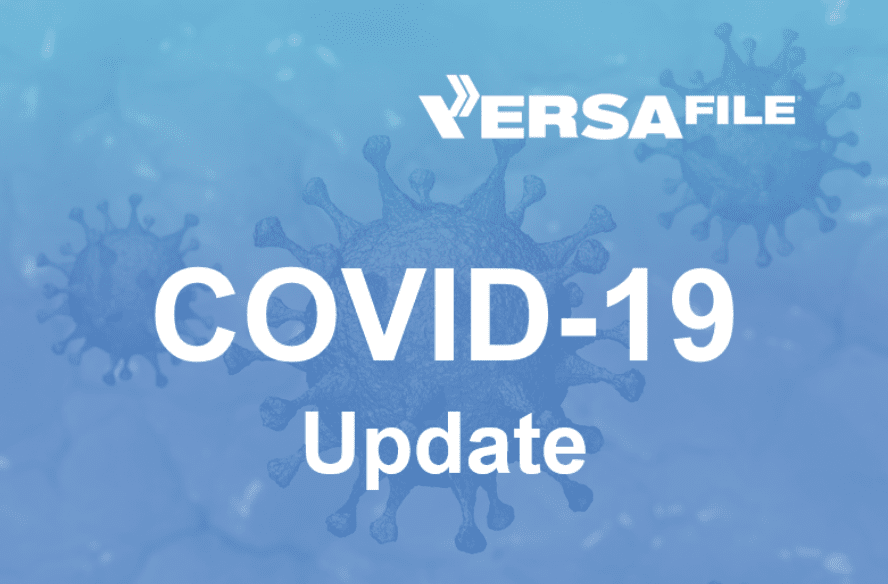 Sign up for future blogs and let us know which Intelligent Automation topics are of most interest to you.