3 Reasons for SAP Financial Process Automation
Driven by the move to S/4HANA, the need to modernize systems or to automate tasks and processes, more and more organizations are moving to 100% digital work patterns to save time, save costs and reduce risk.
Using SAP? Are you looking to automate and modernize your financial processes inside or outside of SAP? Looking to reduce the cost of vendor invoice processing?
In this session we demonstrated KnowledgeLake, Microsoft 365, and docuflow by VersaFile, an SAP Certified solution, to see what an intelligent end-to-end Financial Process Automation experience looks like, inside and outside of SAP.
Agenda:
SAP Financial Process Automation landscapes and opportunities.
How to leverage existing Microsoft infrastructure for Content Management and approvals needed outside of SAP.
Demonstration of Accounts Payable processing to see how organizations can reduce invoice processing by over 60%.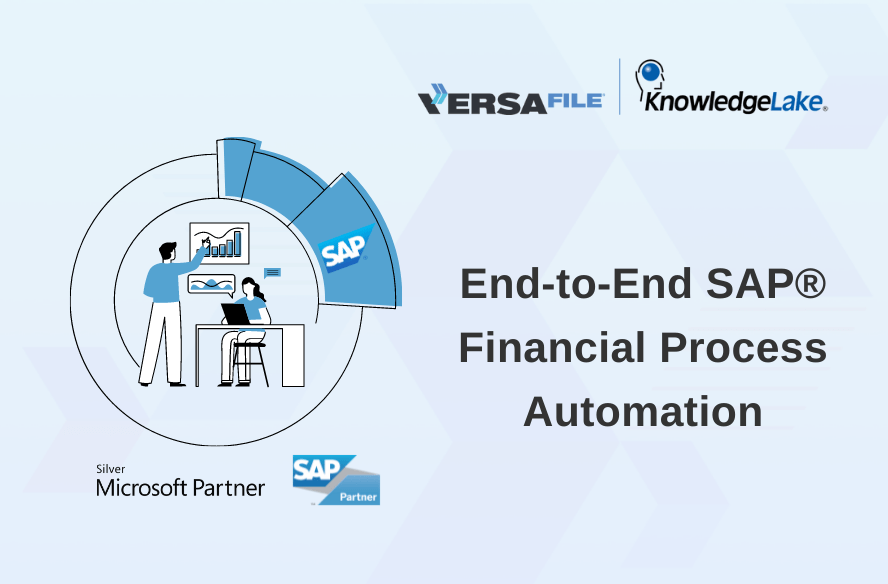 Sign up for future events and let us know which Intelligent Automation topics are of most interest to you.