Unlock Operational Insights Through Process Intelligence
Discover the Best Opportunities for Automation for the Best ROI
Organizations have been spending millions of dollars—and often years—attempting to learn how their business runs so they can make informed decisions. Today, organizations are exploring or implementing automation projects to improve efficiency, competitiveness, and profits.   
But until recently, there hasn't been a practical or cost-effective way to discover detailed business process insights at scale. Without these insights, organizations are at a disadvantage in getting the efficiencies they're looking for.  
Depending on your business or industry, there are many goals that can drive automation efforts:  
Better compliance

Operational excellence

Improve the customer experience

Cut costs and improve profits 

 
But before you can automate a process, you need to get a granular view of your processes across different business departments and systems, and in doing so, find the right processes to automate that will deliver a real ROI. Because what management thinks a process is and what workers actually do isn't always the same thing.  
From this perspective, many organizations are spending significant money on automation programs without a clear understanding of their impact and ROI. Analyst studies have shown as many as 70 percent of digital transformation and automation projects have come short of expectations. In general, these shortcomings are due to high process complexity, a lack of an overall intelligent automation strategy, and an approach that emphasizes technology ahead of business processes.  
These factors have led to challenges in achieving the targeted ROI and difficulty in scaling automation initiatives beyond the initial pilot or application.  
Interestingly, in a recent survey, 88 percent of respondents say having a dedicated Centre of Excellence (CoE) in place for automation is critical to delivering business value. Yet, only 18 percent report they've actually established a CoE. 
Using Process Intelligence—an automated method to discover and map processes across departments and systems—business analysts and process stakeholders can:  
Rely on facts to discover end-to-end processes, identify bottlenecks, and quantify process improvement benefits quickly and accurately 

 

Plan the most efficient automations, simulate process enhancements, and clarify potential ROI 

 

Continuously improve by monitoring and optimizing processes to achieve higher velocity and identifying more opportunities to automate 

 
Process Intelligence: What is it?
Process intelligence combines and enhances two common methods for discovering detailed process information:  
Task Mining

to discover, monitor, and analyze how users interact with data on a desktop. A bot installed in each users' computer captures everything they do, including which applications they go to, what steps they take, which fields and menus they use, and where they click. 

 

Process Mining

to analyze operational processes based on task mining event logs with the goal of turning event data into insights and actions. 

 
Process intelligence gives you a very clear, end-to-end picture of a process, enabling you to accurately track KPIs and identify inefficiencies, errors, and opportunities to automate.  
How Process Intelligence Works?
Typically, getting real insight into processes has been difficult. The traditional method is to hire a consultant who will meet with managers and users and stand over people's shoulders and watch them work. This can take months, can be expensive, and yields a lot of paper documentation. And a lot can slip through the cracks. In many cases, the biggest cash drains or customer experience hurdles aren't identified, leading managers to miss important issues or focus too much attention on problems that occur infrequently and cost the business little.  
Process intelligence enables organizations to automate the consultant's work with software and present the results in a meaningful way: a detailed map of your business across all systems and departments for every single process.  
For example, invoice and order processing are part of the same overall process, but the process typically runs across different departments such as purchasing, accounts payable and a warehouse, and generally involve separate systems. Process intelligence enables organizations to create relationships across different systems to visualize an end-to-end process.  
Process intelligence software captures process events, then visually models process events in such a way that you can instantly identify deviations from the ideal process flow and find the root cause of a problem that may be costing your business money.  
Once a process has been mapped, process intelligence can automatically monitor process execution in near real time, with the ability to alert staff for conditions you can specify. 
How Process Intelligence Can Save Money and Improve Service?
Clear, End-To-End Visibility into Business Processes
Process intelligence helps organizations improve every process, from end-to-end, no matter how ad hoc or complex, giving you full transparency and actionable insight for optimizing processes, making decisions, and improving results.
With comprehensive visibility into your processes, you can understand exactly how processes execute and answer questions such as:  
How can automation improve the customer experience?

Where are your bottlenecks and how do they affect compliance and service delivery?
Process intelligence can help business users find bottlenecks that may cause errors or increase lead time. It can reveal the most frequent execution paths, expose broken process variations, and uncover many other hidden inefficiencies. With a granular understanding of processes, analysts can better see how processes flow and which processes can be improved or automated.
You can learn more about what the current process is, who is involved, how long a process takes, and where improvements can be made. With this information, it becomes obvious which steps or events need to be improved, and which processes are costing your business the most.
Identifying these areas within operations can ultimately improve a process and save companies time and money.
Reviewing and evaluating processes by hand can take months and processes, compliance factors, and business conditions can change during that time. Instead of using historical data to evaluate processes, process intelligence enables business analysts to view processes in real-time, saving time and money in the evaluation stage.
Make Accurate and Timely Business Decisions
Because process intelligence uses data for its analysis, organizations can make more accurate and timely business decisions because it eliminates the guesswork. Organizations no longer need to rely on gut feelings but can make decisions more confidently.
Improve Customer Experience
By using process intelligence to analyze the customer journey, you can better understand customer behaviors and develop ways to better meet their needs.
Improve Operational Efficiency
To address the constant pressure to reduce operating expenses, process intelligence can drive insight into operating costs, patterns, and inefficiencies, giving you the information, you need to confidently make decisions that will make the greatest impact.
Enable Operational Excellence
Once improvements are in place, organizations can monitor processes and get alerts when deviations occur. Process intelligence can also provide you with predictive and prescriptive analytics to get ahead of problems before they occur.
Typically, when a compliance issue surfaces, it's too late. Process intelligence alerts let you know when a problem is brewing when there's still time to fix it, helping organizations avoid costly mistakes.
Processes evolve so fast that most organizations and systems can't keep up. After layers of changes, upgrades, and reorganizations, functionality becomes replicated across multiple systems and optimal flows become disjointed and split. Process intelligence helps organizations optimize these Franken-processes so they're no longer obstacles to successful outcomes.
Get Quicker Time to Value
Generally, it takes about two to four weeks to successfully implement process intelligence and start getting value from it. Once process intelligence software is installed on desktop computers, the process is automatic, so the impact on users is minimal.
Monitor for Continuous Improvement
In a competitive marketplace, organizations are motivated to continuously improve operations and customer experience while cutting costs. Process intelligence enables organizations to continuously find opportunities for improvement, measure KPIs, and analyze processes to help stay competitive with proactive, nondisruptive change.
Organizations that have struggled with process improvement in the past now have a powerful tool for detailed process discovery. By implementing process intelligence in your organization, you begin to make better decisions around process and service improvement.  
For more information on how Process Intelligence can help your organization stay competitive, get in touch!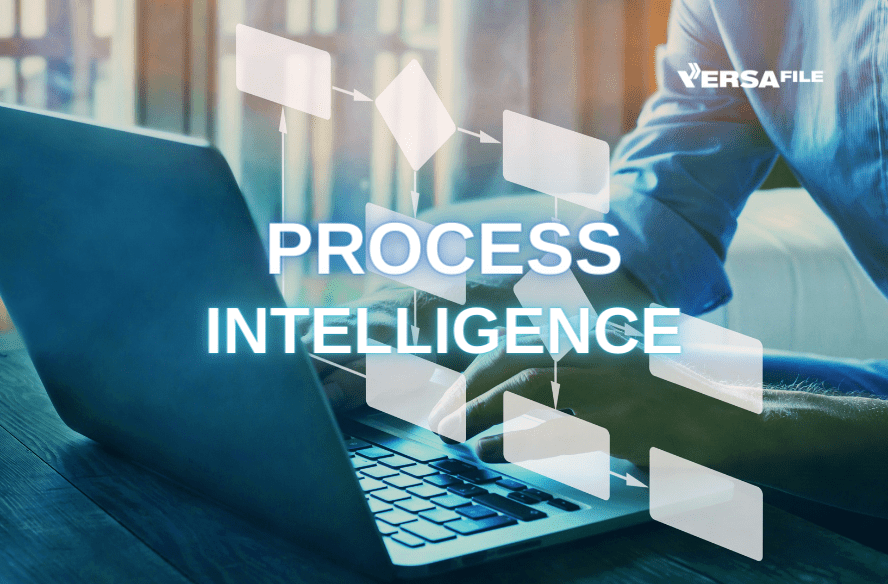 Sign up for future blogs and let us know which Intelligent Automation topics are of most interest to you.