Intelligent Automation is already revolutionizing multiple industries, with more and more starting to integrate AI into their day-to-day businesses. Whether you're looking to improve existing processes or create a digital transformation for your business, we use our extensive experience with content, process and automation solutions, leveraging AI where it makes sense, to create outcomes that make a difference.
Content Anywhere, Managed and Understood
Businesses today are accumulating unprecedented levels of content and data, often with varied and expensive legacy systems across their organizations and in the cloud that are not necessarily connected, leaving users frustrated and unable to access the information they need when they need it. Whatever the size of your business, the diversity and spread of your content or the complexity of your infrastructure, our solutions are designed to help you understand your content universe, how you can best leverage it and manage it, putting it at your fingertips in the way you need it securely and quickly.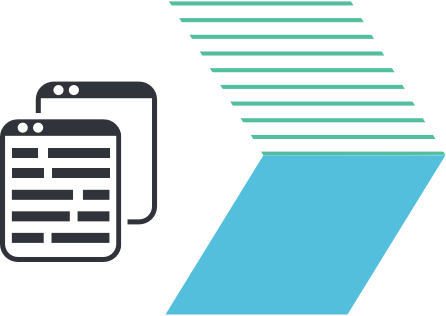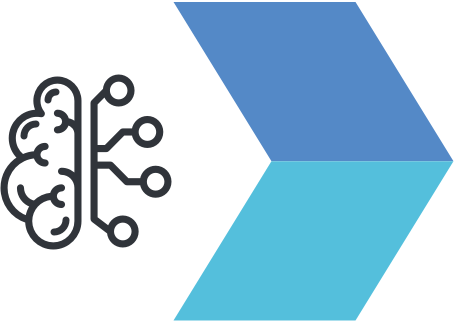 Artificial Intelligence (AI), is rapidly appearing in our everyday world, from "Alexa" to autonomous self-driving vehicles, it's all around us! And now it's being used in exciting ways to make a difference in all kinds of industries. So, what can it mean for your business and how can AI be used to extract efficiencies and value from the most routine tasks to revolutionizing the way you do business? Below are just some of the AI technologies & solutions companies are adopting to transform the content and process aspects of their businesses.
Natural Language Processing (NLP)
The understanding of human language, spoken or written. Some applications are Amazon's Alexa or IBM's Watson. In business it's used in chat bots, converting audio to text and classification of content, resulting in better customer experiences or automation of mundane tasks.
The simulation of human intelligence, including learning without explicit instructions. Some applications are airline dynamic pricing or workflow recommendation engines, as well as advanced classification of content with deeper information, insights and associations.
The ability of predicting outcomes using a combination of statistical algorithms, data mining, predictive modelling and machine learning. Supply chain logistics or predicting health concerns such as predicting the spread of pathogens are common applications.
The automation of tasks that the human visual system does including acquiring, processing, analyzing and understanding digital images. Applications include law enforcement monitoring systems, facial recognition & diagnostic imaging.
Software and devices that can act on inputs such as Internet of Things (IoT) data to execute and make autonomous decisions. Tools include Robotic Process Automation resulting in quick task automation and API integration.
The composition and execution of various components or steps in an automated process. Often uses a workflow engine commonly found in many enterprises to link disparate systems and information to enable workflows.
Dreams of paperless processes are exactly that without an end-to-end digital workflow. With unconnected legacy systems lurking throughout your enterprise, your digital transformation can stall with integration bottlenecks, manual data-entry errors, slow orchestration of work and inconsistent decisions and sign-offs. Regardless of your state of digital transformation, Intelligent Automation solutions can have an immediate impact – driving long-term strategic digitization, increasing efficiency & process visibility and leveraging real-time information so your teams can focus on tasks that drive more value for your business.
Process Intelligence leverages a data-driven approach to process optimization, allowing businesses stakeholders to gain actionable insights. Learn more →
Intelligent Decision services empower business users, help make better business decisions, and enhance customer experiences. Learn more →
RPA can help drive new efficiencies by freeing personnel from repetitive, routine tasks. Learn more →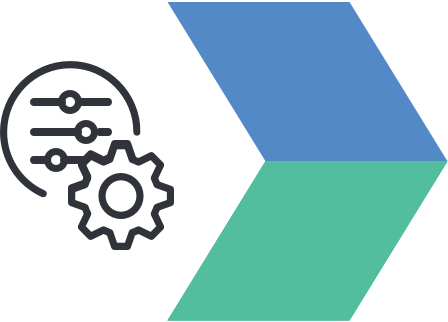 Taking you from content chaos to governed information and records management is the foundation of what we have delivered to our clients for over a decade. We know information is one of your most valuable assets, but it's useless if it's difficult for the people who need it to access it. Using our Information Management Master Planning methodology, we work with you to understand what you need your data to do for you and design your solutions & program to deliver value quickly and for less, while leveraging your existing infrastructure.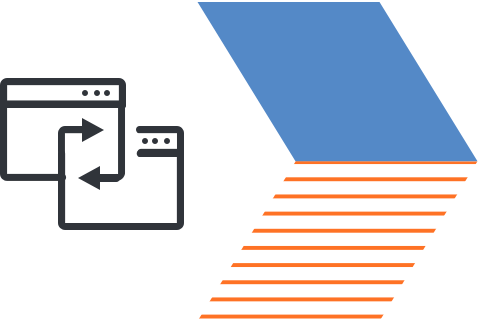 Not sure what's next with your ECM system? Reach out to learn more about our no-cost Rapid Assessments for a roadmap to the future.