Five Risks of COVID-19 Work-From-Home Disruption
At VersaFile we set-up a "SWAT" team and their phones have been ringing-off-the-hook with clients across all industries scrambling to get new tools and processes in place so business can continue while people work from home. The requests focus on short-term solutions, "if it cannot be done in less than 2 weeks, move on".  While the leaders we speak with seem comfortable with teams working from home and these new initiatives, when pressed about compliance and liability risk associated with the new scenarios of work-from-home disruption, they acknowledge the pace of change hasn't allowed for thorough consideration of these important concerns. More specifically, five areas have consistently surfaced as needing more attention:
1. Personally Identifiable Information (PII) or Confidential Patient Information
Email, Teams, Slack…without clear guidelines people will use these tools to send confidential information not considering the loss of control or exposure to confidential information that occurs as a result. To combat this problem enterprise systems that govern access and apply security policies must be implemented or beefed up. Many of the available technologies make this largely transparent to the user ensuring their adoption of these critical controls.  In addition, a friendly reminder from the leadership team providing guidance and best practices for transmitting PII can be accomplished quickly and a reminder will be appreciated by your people.
2. File Sharing with external parties
Today there are lots of options readily accessible for people to share files with external parties. The problem is they vary significantly in terms of the governance and security maintained around those files. To ensure compliance with corporate standards the solutions used should be integrated with existing information governance systems or least capabilities that allow for security and content repatriation. Most organizations with an Enterprise Content Management (ECM) will have these tools built-in and available with only a small effort to activate them.  Again, a short note from leadership providing guidance on best practices and approved tools will help to reduce this risk.
3. eSignatures
Working from home means in-person interactions such as document signing must be re-worked. Often people will use emails seeking confirmation by a reply in lieu of an actual signature. But will this hold up in court and be legally binding? This creates risk, which is why formally accepted online digital signing services are ideally integrated into work from home processes.  Keep in mind these are cloud solutions, so check to see if data residency is an issue.  If eSignatures are not an option, email approvals can be made a bit less risky by having corporate legal add some clauses that temporarily allow email approvals until wet signatures can follow.
4. Mailroom roadblocks
With teams working from home traditional mailroom processes for distributing physical documents are not possible but the business must go-on. As a result, digital images of documents must be created and passed along to the appropriate people or departments. The challenge is that digital images alone have no context for classification, validation, and routing. To solve this issue a formal digital capture system must be implemented that not only digitizes but extracts key data to provide context for use in business processes and to enable subsequent retrieval and records compliance.  You likely already have this type of software licensed and in production.  However, you might be tempted to do the minimum amount of work to keep the business going.  This is a good start, but follow on with incremental sprints or phases to make this more meaningful, less risky and more efficient.
5. Email as a process workflow solution
Email is a common fall-back for managing workflows. The consequence is reduced visibility, auditability, and governance around the processes and related content. To address this problem put systems in place that orchestrate workflow activities and tasks while also leveraging enterprise content management services to keep the content and tasks tied together in one place. Often these technologies can integrate seamlessly with email keeping change management to a minimum.  Also, to avoid lengthy projects, look to keep workflows simple and focused on orchestration first.  Exceptions are usually the problem, so temporarily drive those tasks to a separate queue for a team to deal with instead of trying to build out rules.  Follow-on sprints or phases can use rules or tools such as Robotic Process Automation (RPA) to further streamline.
Regardless of what approach is taken to enable your operations for work-from-home, you don't want to implement workarounds that ultimately create more issues than they solve. Candidly, some organizations may not care but thoughtful and progressive leaders will consider the longer-term ramifications and the fact that when business returns to the new normal it may come as a surge that doesn't allow for clean up and getting ahead of the mess that has been created. With the right approach, you can not only stay onside from a compliance and risk management perspective but also lay a foundation that supports further progress towards automation and streamlining goals which will be all the more critical as organizations try to make up revenues they have lost as a result of these unprecedented times.
Get in touch with our consultants and learn how your teams can work from home without disruption. Contact Us!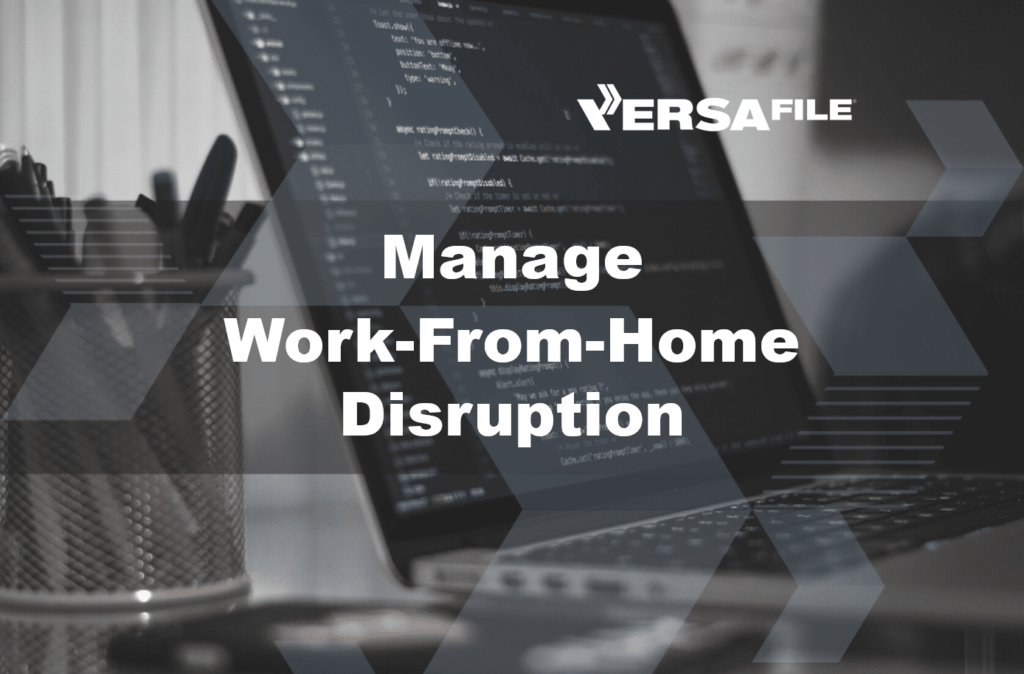 Sign up for future blogs and let us know which Intelligent Automation topics are of most interest to you.