docuflow for SAP is now Red Hat Certified
docuflow® and Red Hat® OpenShift drive value with SAP® content & process automation in your cloud or hybrid-cloud.
Vancouver, BC – June 10, 2021 – VersaFile Inc., an RKO Business Solutions company, announces its docuflow solution is now RedHat Container Certified for deployment on the Red Hat OpenShift platform.
docuflow is a modern SAP Content and Process Automation solution that helps businesses reduce cost, mitigate risks and align with cloud strategies. Supporting SAP ECC, S/4HANA, SAP Sales Cloud, and SuccessFactors, docuflow, is an SAP Certified solution now Red Hat container certified for a seamless SAP archiving, linking and process automation experience, to and from the cloud, hybrid-cloud or on-premise.
"We took the steps to get Red Hat certified to further prove we meet container security and support requirements needed by the world's largest enterprises." – Sean Fitzpatrick, CEO
docuflow containers, built off the secure Universal Base Image (UBI) on Red Hat, can be deployed anywhere across most hybrid cloud and cloud providers, ensuring no lock-in on any one cloud.  In addition, Red Hat's continuous monitoring ensures notifications of any new or known vulnerabilities and includes automated updates and publishing of our images.
docuflow, a modern ArchiveLink solution, gives organizations a jumpstart on the move to SAP S/4HANA by minimizing the S/4HANA footprint, opening the door for greater digital automation of SAP tasks and processes, and streamlined ArchiveLink migrations to the cloud. As new SAP S/4HANA workloads get deployed across various cloud providers, customers are assured docuflow will be compatible with the choice they make.
docuflow is available on the SAP Store and various other marketplaces from IBM, Box and Microsoft.
For more information:
Check out docuflow for SAP or contact us or your content platform representative for a no-cost demonstration.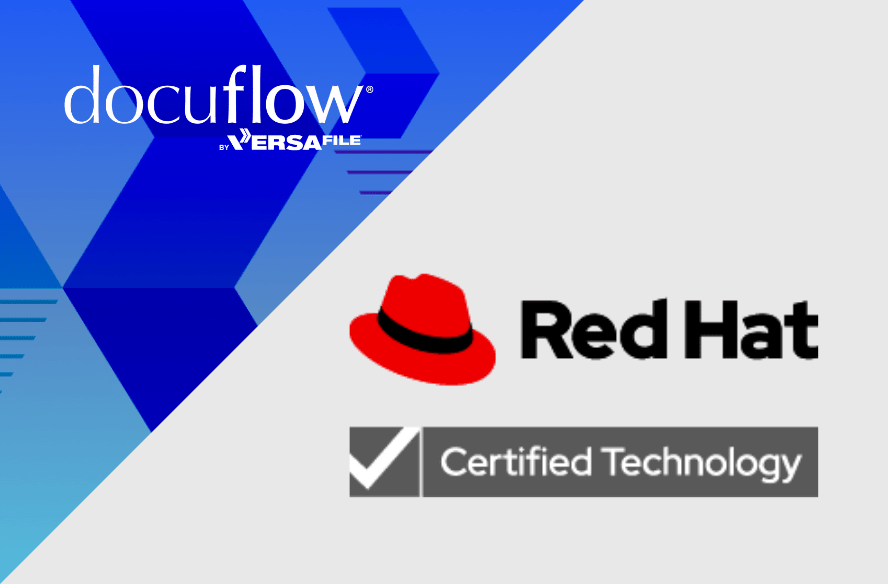 Sign up for future blogs and let us know which Intelligent Automation topics are of most interest to you.