AN OPEN LETTER FROM SEAN FITZPATRICK: RKO, E-WAVE AND AVRIO ARE NOW VERSAFILE.
Dear Valued Customers and Business Partners,
It's been 14 years since RKO Business Solutions was born! Since then we've grown and acquired multiple brands to evolve with the ever-changing Enterprise Content Management landscape, and as we embark on a new era, we've decided to consolidate our businesses under one unified brand – VersaFile, which represents our vision for how the ECM industry will continue to transform in the coming years.
As you already know, the traditional ECM landscape has been rapidly changing. While traditional ECM work is still a very large part of our business, we remain committed to our core promise to create outcomes that make a difference for your business. And with the changing landscape, our customers are increasingly looking for the versatility to leverage their content to create efficiency and transparency throughout their organizations using what we call Intelligent Automation.
Intelligent Automation enhances and optimizes your existing Enterprise Content Management investment. We leverage technologies like Robotic Process Automation (RPA), Chat Bots, Automated Decision Management, Machine Learning (ML), Natural Language Understanding (NLU) and Data Lakes to give you the versatility to create even greater efficiencies and cost savings, with task and process automation that can be deployed faster and quicker than before. The possibilities are endless – it's a truly exciting time in the industry!
I suspect you are already experimenting or even implementing some of these approaches and technologies today and we'd love to chat with you about it. We'll be hosting a variety of webinars in the coming months and our teams will be reaching out to you to help you understand how these technologies relate to your existing ECM investments, if they haven't already… but don't hesitate to let us know if you have questions!
We at VersaFile are grateful for your continued partnerships, friendships and business. I look forward to hearing your feedback on our new brand!
Warm regards,
Sean Fitzpatrick
PLEASE NOTE, this is a brand name change only. All existing contracts with our entities legally remain intact as they are. Even our old RKO email addresses still work!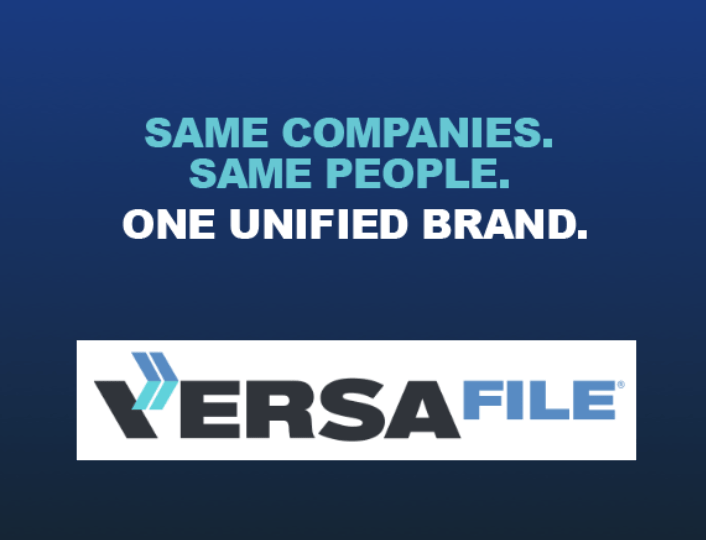 Sign up for future blogs and let us know which Intelligent Automation topics are of most interest to you.